If you were not aware of this company, that has been actively creating ripples in the Tiling industry, –'New Horizon Bahamas,'– you would want to be aware of this company now.' 'New Horizon Bahamas,' have developed an amazing tiling networking company that stands out second to none.
For as the mainstream business arena knows, that there is a wide variety of materials, styles, and colors of tiles available in today's ("Tile Manufacturing and Installation Markets.").  Each product are made from different raw elements and materials that comes with their pros and cons.
With 'NHB' you are safe nonetheless.  Our team of professional tile layers, applicators, choreographers, designers, tile inspectors and installers that are eager to please, are trained to discover, a) fragilities in products, b) cost effectives, and c) to take each job as a final task. Each of these three aspects taken into account by staffers, they are essential for each and every client's benefit. In that, it allows the client to choose with adequate information in one place, d) exactly their price range, e) desired style of product, and f) have the assurance of its delivery and installation. Furthermore, when all work is done to a finish, next to just created for the first time, as is the case with 'NHB' tiling works, most often than not, all parties are very happy campers.'
NHB company specializes in the import of rare and causal tiles for the all around tiling markets. The array of tiles that NHB specializes in are far beyond the common professional tiler and tiling companies of today.
NHB not only imports and delivers your merchandise punctual, but also installs the product with precision finished work.
NHB delivers stunning finish work in:
1). GRANITE
Granite is a type of igneous rock which is developed by cooling magma or lava solidifying. A granite floor tile is distinguishable due to the smaller flecks on the surface, but it can vary in color richness, and visual depths that make every stone naturally unique.
2). MARBLE
Marble tiles are created from an extremely durable stone, marble. Marble stone is available in nearly any color because of the variability of minerals. In addition, marble tiles can come with various types of finishes, including honed, polished, tumbled, or brushed. This a classic floor tile available for any room in the home.
3). TRAVERTINE
Travertine, a form of limestone, comes from the byproducts created by hot springs around the world. During the process of formation, minerals within travertine are combined, providing a unique pattern, character, and collection. When a unique and one-of-a-kind floor pattern is desired, travertine delivers.
4). CERAMIC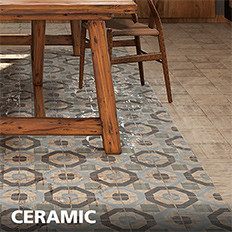 A ceramic tile is fabricated using a process of cooling and heating natural minerals and clay. The desired texture and appearance can be achieved as ceramic floor tiles are available in a large range of sizes, colors, textures, finishes and shapes from Mexican Tile.
5). PORCELAIN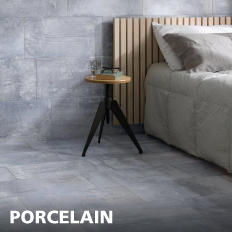 Porcelain tiles are fabricated using natural clay. The porcelain tiles are made applying heat to refined clay, which produces a denser floor tile due to the higher temperatures. A floor tile with high-density can be used for indoor or outdoor projects. Porcelain tiles are also available in a range of colors, textures, and sizes to create the best fit for any style.
6). WOOD LOOK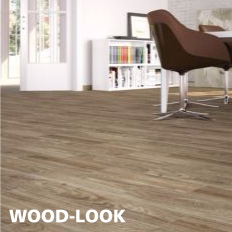 Rather than a material type, this is more of a tile category as tiles are fabricated using porcelain or ceramic, but mimics the appearance of wooden tiles. This provides the appearance and feeling of natural wood, but provides the easy cleaning and maintaining of ceramic or porcelain tile. It is also more durable than natural wood. We can make your wood look tile it your preferred style pattern.
7). SLATE
Slate tile comes from metamorphic rocks located throughout the world. Our collection of slate tiles provides a range of options, offering rich color palettes ranging from navy to sage, copper to red, and tan to black. Slate is a fine-grained tile which is able to be used outdoor or indoor.
8). STONES & PEBBLES
Stone and Pebble Mosaic tiles provide a beautiful and natural look to outdoor areas. Each of the unique shapes and natural tones are able to provide character to floors, showers, or any other room. You will have a one-of-a-kind pattern, becoming the newest focal point of the area.
9). ONYX
Onyx is a soft stone that offers transparency unlike any other natural stone. Onyx tiles are best used for counter tops, indoor flooring, and areas with light to medium traffic. This type of tile provides a smooth texture, with earth tones that will help the area stand out.
10). QUARTZITE
Quartzite is another type of metamorphic rock that provides a natural, but beautiful look. There are various textures and colors available. It has extreme durability and very versatile, it's suitable for residential and commercial applications, and even used outdoors as well as indoors.
11). STONE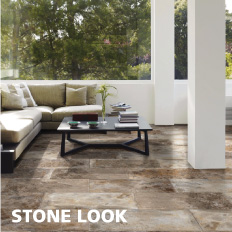 12). BRICK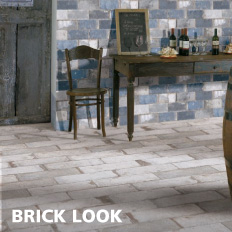 13). VINYLE
luxury vinyl flooring closely mimics the appearance of wood or stone. Deciding between the two is mainly based on personal taste and inspiration, and in what room you want the flooring. As with this decision to make, our staff have the answer you are looking for.

A wood design offers a warm, relaxed feel, and is great for living spaces like family rooms, dining rooms, kitchens, and bedrooms. Stone can give you a bit of a spa feel, and works well in entryways, bathrooms, and laundry rooms. (Both designs are 100 percent waterproof vinyl flooring.)

Deciding between a wood or stone look will help lead you to what shape you want for your  luxury vinyl flooring: planks or tiles. Most of the luxury vinyl flooring planks create the illusion of real hardwood, but there are a few plank options that look like stone. The tiles all mimic stone. No one does it better than NHB in installing your choice of product.

Planks can be put down in staggered designs, random patterns, and even diagonals (though they look best when lying parallel to the longest walls in the room). You can lay tiles in any fashion, with popular options being point-to-point and ashlar (brick) patterns.

You can even use grout between luxury vinyl tiles to make your floor look even more like genuine stone or ceramic.

Another option to consider is what size you want your luxury vinyl flooring plank or tile to be. Tiles can be square or rectangular. Planks are rectangular and come in different widths and lengths.

NHB help tip: Bigger planks can mean fewer seams on the floor. (And you can mix and match luxury vinyl with other floor styles.) Either way, reaching a decision undoubtedly will be with the  knowledge of NHB coordinators and contractors who knows what you want best.
New Horizon Bahamas is an extraordinary company that have catered to the private, intellectual and top class clients around the Commonwealth of The Bahamas and Caribbean for over Fifteen (15yrs)  years. NHB has done so by providing specialized art tiling work in Homes, Businesses, Hotels, Restaurants, Airports, Hospitals, Walkways, Grave Head Stones, Tombs  every other place or thing you can imagine.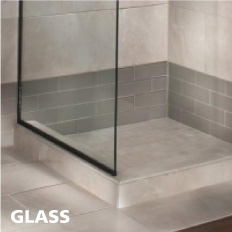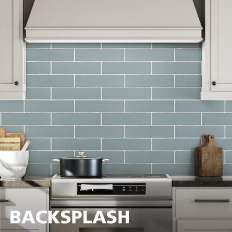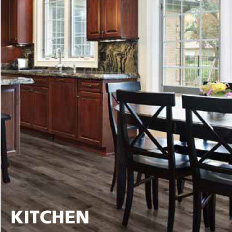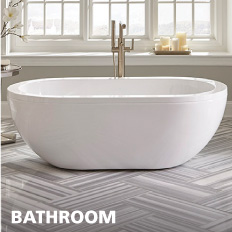 NHB brings to life every area of your surroundings with newness of life and colors that are soft and comfort to the eyes.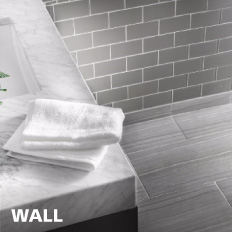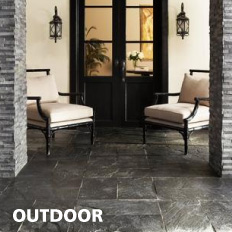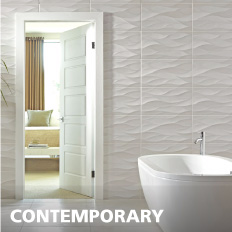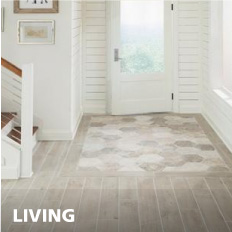 Actually it does not matter where it is that you would like to tile, NHB have been there, done that, and have a new scope of innovated ideas for our clients.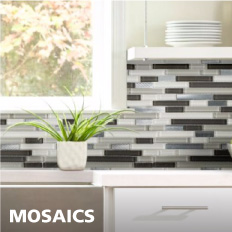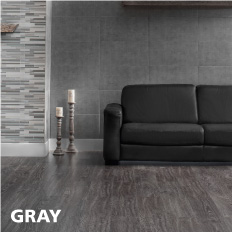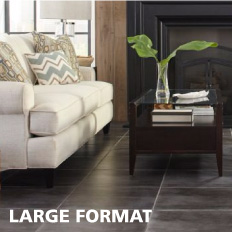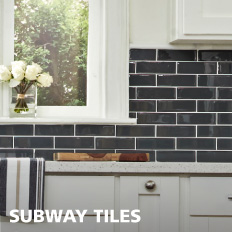 The designs are fascinating, color coordinated and exquisitely applied to a finish.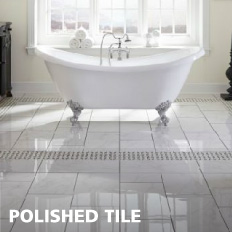 Why choose tile alone for your home? Ceramic and porcelain tiles are versatile, durable and stylish in todays building contractors portfolio and markets. With NHB, you can  choose from hundreds of colors and styles to make any room look stunningly as its best. From wood-look, to polished, to contemporary, to the timeless look of stone, Floor and Decor, NHB has the perfect tile for every look that can be desired. You'll find sizes ranging from traditional 12×12 to large format and rectangular tiles. Innovation in inkjet tile technology that look so real it's like high definition TV for your floors and walls, is looming in this company's near future! Seeking to again give clients something unique and differently special.
Contact us today, one of our agents are there to kindly assist you in deciding, listening to your concerns and helping with your very outlook desired designs.
Contact:
Office: 1 (242) 601-6777
Mobile: 1 (242) 524-5594
Email: Jacksontiles@gmail.com
Email: NHB18@gmail.com
Ref:/ Whatsapp, Facebook, Linkedin
Call Us Today for your consultation, it is FREE!
*Only for the months of May through the end of July of 2018, get a 10% discount on all orders!!
Be the 50th person each week to contact Us and win an additional 5% discount on products each week!